Philco model PT-61 Sold!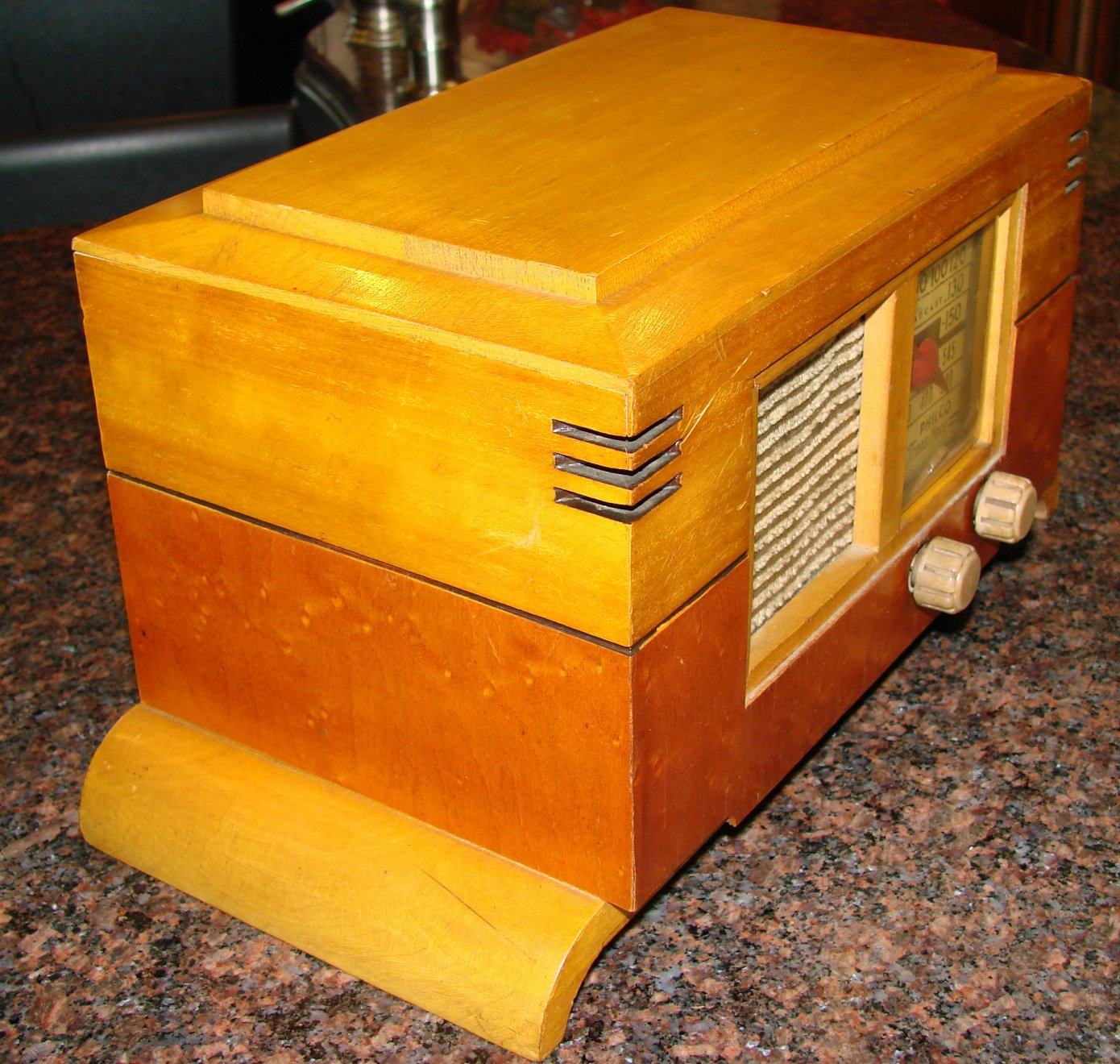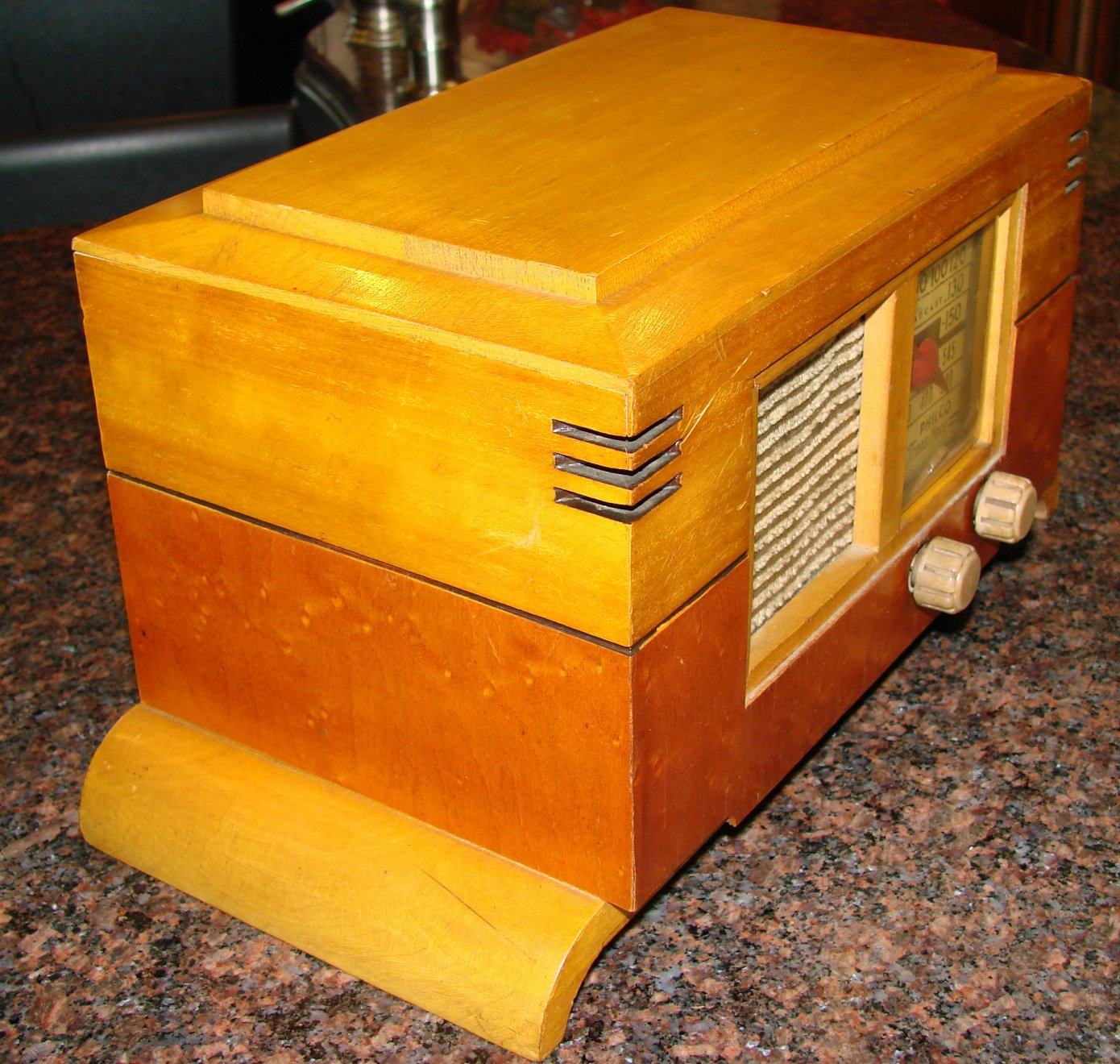 sold out
Philco model PT-61 Sold!
The 1940 Philco PT-61 "Jewel Case", a great looking set, with clean, modern, styling and a mixture of contrasting veneers. The three slots on each side add ventilation to its small interior. The cabinet features colorful veneers of figured Aspen for the upper half, Birch for the curved base and either Birdseye Maple or rare Mexican Accra wood for the lower half - This radios lower half is Birdseye Maple.
The radio chassis has been restored and plays across the AM band load and clear. The original knobs and back are present.