Zenith Model 6S222 Cube Radio 1938 SOLD!!!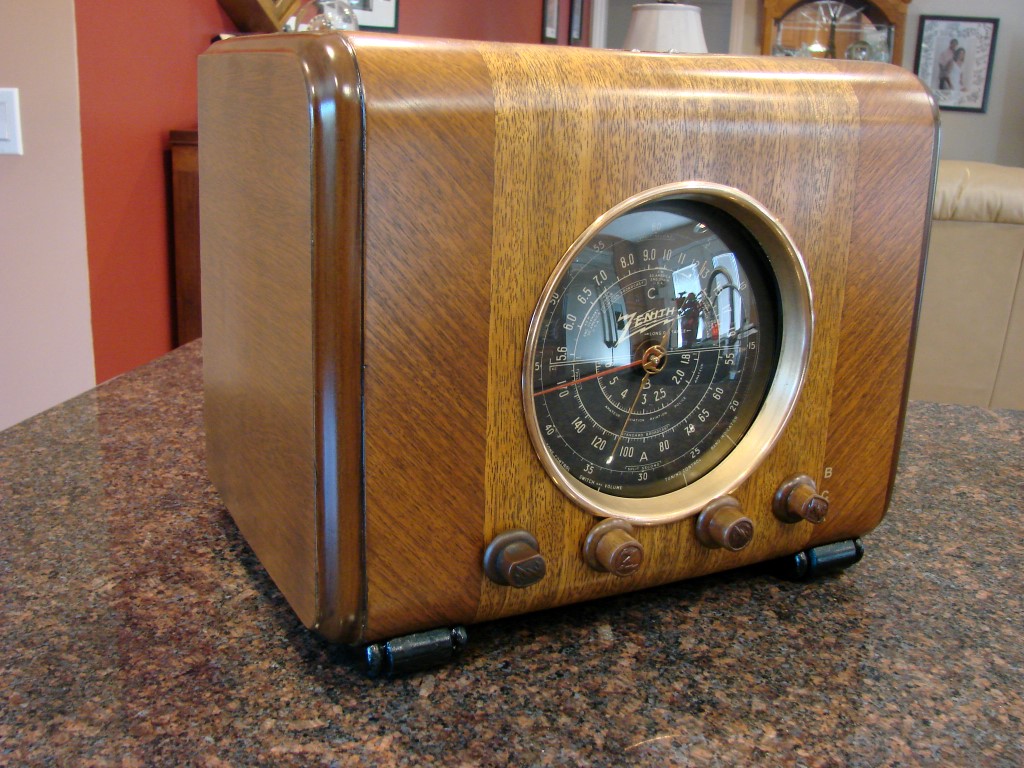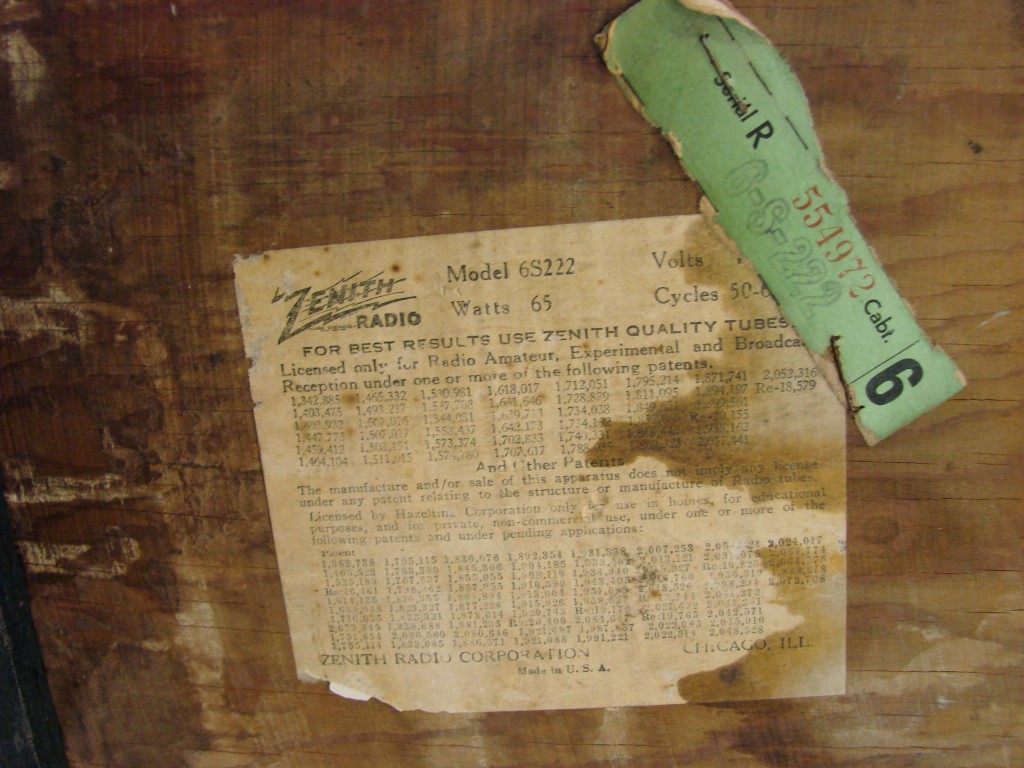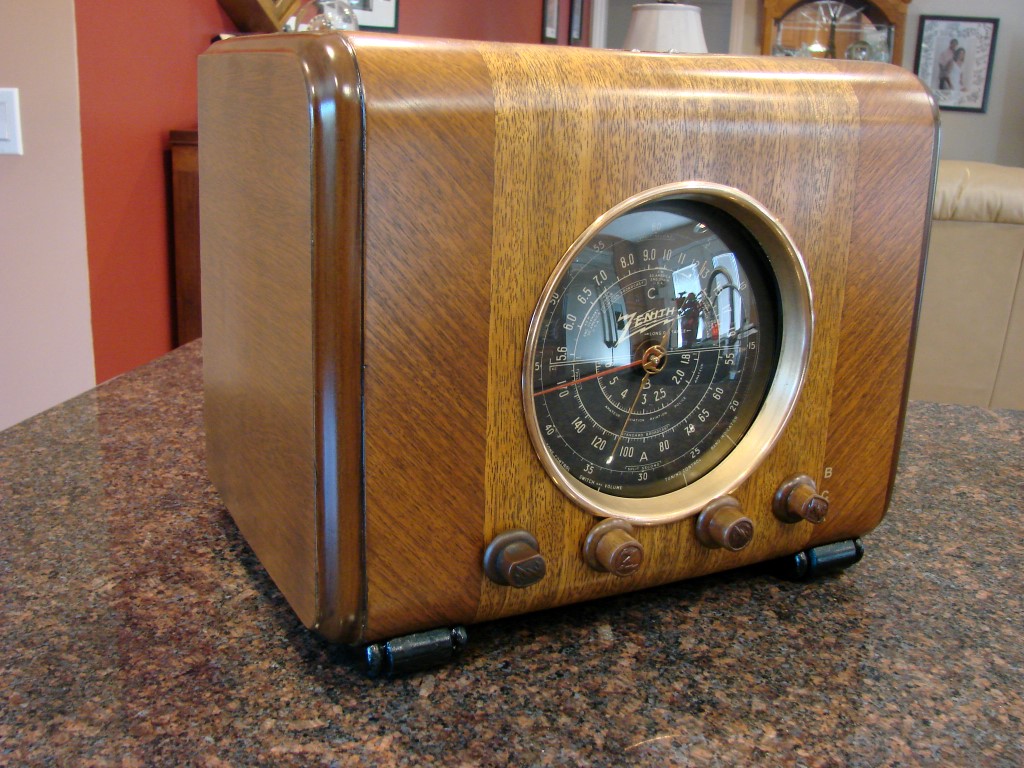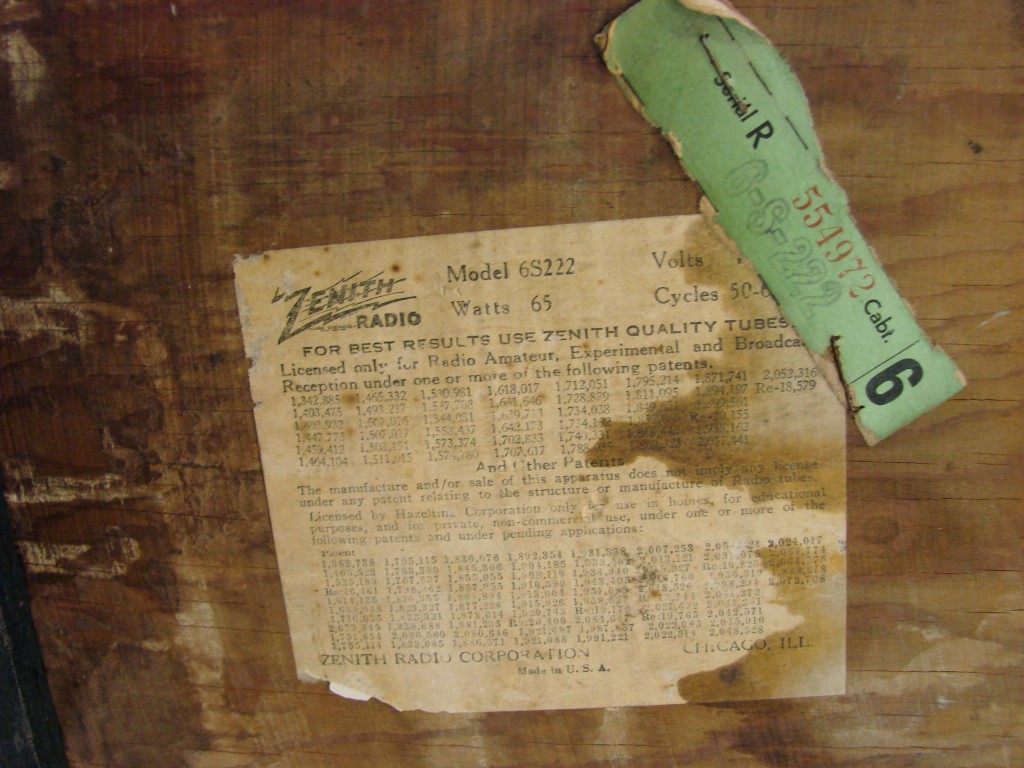 sold out
Zenith Model 6S222 Cube Radio 1938 SOLD!!!
This is a Zenith model 6S222 cube radio for 1938. This is one of the largest cubes made. Speaker grill on top of the case.
The cabinets' walnut veneer is beautifully restored with a lacquer finish and toned lacquer color trim. The grille cloth is a period replacement. 3 of the knobs are the original wood Zenith knobs, one is a reproduction. The Superhetrodyne chassis plays full dial scale, loud and clear. The radio has had a complete recap electronic restoration - all the electrolytic caps were replaced with new production parts. All the paper foil capacitors were replaced as well. The dial belt is new for smooth operation and tuning. An outside antenna is necessary on old tube radios or a long wire. This one plays nicely on a short wire.
Do not use the add to cart feature. Call me.. See contact page.